1 Flares
Tweet
Email to a friend
1 Flares
×
About Me
Hello! My name is Amy and I am the sole writer on this blog. I am a mom of four crazy kids and married to a phenomenal man who is an Army soldier. Our family wanders the world as the Army needs. We are currently stationed in Kansas. I am a work at home mom, working as a blogger, freelance writer, and social media consultant. We are a very active family who prefer to spend our time outdoors doing things like hiking, cycling, geocaching, four-wheeling, camping, and traveling. When I am indoors I am typically on the computer, writing, or reading. I am opinionated, I like to talk, and I'm a dork. I'll accept that. So hopefully you enjoy the pieces of me that pour out onto the page.
About This Blog
This blog will have deals, coupons, and match-ups from all over, but with some extra focus on the Military Commissary. This is the store I shop most often and instruct others on, so there will always be plenty of Commissary information available on this site. There are very few blogs that post for the Commissary, and this is frustrated me for a long time. Then it dawned on me that I just need to start my own and help others out.
My Writings Elsewhere
If any of you are regulars on afullcup.com you may notice that some of the how-to posts and match-ups look similar to those on AFC – don't worry, I'm the author of them both here and there. I also occasionally write articles on Shespeaks.com and other websites. I maintain several other blogs as well and do website design for several others.
I became a couponer to help my family save while I am a stay at home mom. It has been an amazing blessing for us, and I hope couponing is a blessing for you as well.
Stay In Contact
If you ever have a question or want a specific topic discussed here please leave a comment or use the Contact Me form. I will respond to them as quickly as I can. I'd love to hear what you want information on.
Here are several ways that you can get all the latest updates for Commissary Deals. I'd love to have you join us: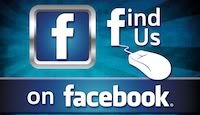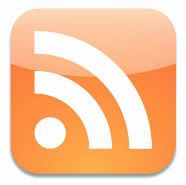 This post was written by
Amy